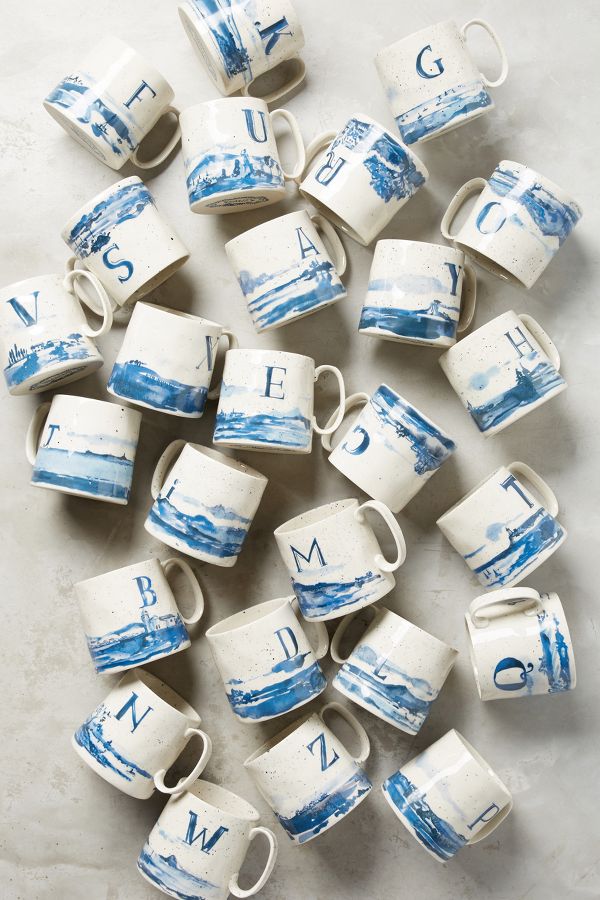 These
Buoyant Letter Mugs from Anthropologie
are combining two of my favourite things...monograms and blue. Love them!
Also from Anthropologie (who are, after all, the kings of the monogram) are these really pretty
meadow trinket dishes.
I'm a bit disappointed my initial has a kite rather than something a little bit more awesome (Koala, Kangaroo, erm...Kazoo?) but they would make the cutest presents, maybe teamed with a little soap or some earrings.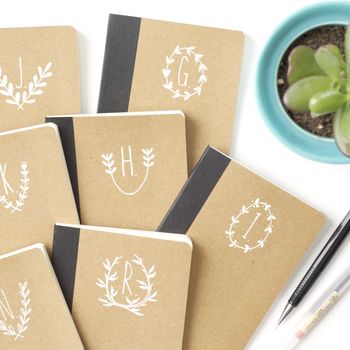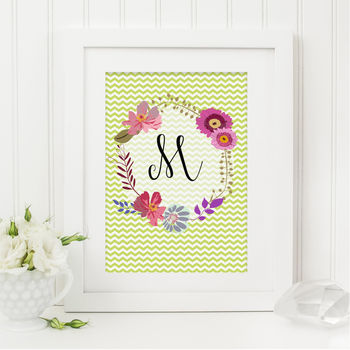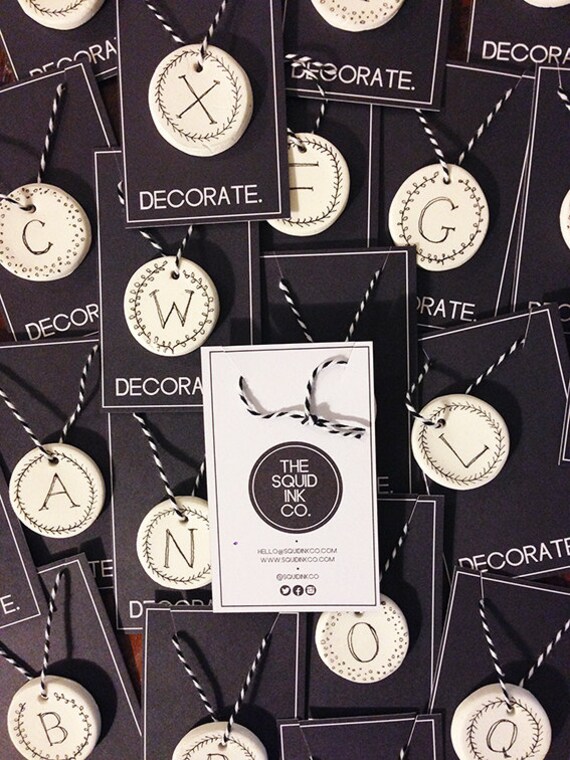 And lastly - I love these
clay gift tags by The Squid Ink Co on Etsy
so much that I think I'm going to plan what birthdays I need to buy for over the next few months and then but a little stash of them - they'd make any wrapped present look so special but then would be really cute to pin on the wall afterwards....and at £2 each they are an absolute bargain!
Are you a fan of the monogram letter trend? One thing that does always amuse me is the letter range that is always left in the sales...there aren't enough people with names starting with Q or Z in the world...that's for sure!
Bye for now
xxx